Los Angeles Landscaper
We deliver high quality landscaping to exceed your expectations. From one time landscaping and yard clean up projects, to ongoing landscape maintenance, we can give you the look you want and the highest level of service and professionalism you deserve. Why not have your property or home looking just right? Our services are particularly helpful to those that want the best and don't compromise. We can bring your vision to life or help you design the look that fits your style. Get the full enjoyment from your home and leave the work to us. Call us today for an evaluation or quote. Starting as low as $100 a week. Call now for details and service options.
We are your Los Angeles Landscaper, offering a wide range of landscaping services in the greater Los Angeles area - including Los Angeles, CA and surrounding areas.
Some of our Los Angeles landscaping services include:
Landscape Design
Landscape Architecture
Lawn Maintenance
Lawn Mowing
Lawn Fertilizing
Lawn Installation
Lawn Edging
Lawn Grooming
Gardening Services
Tree Trimming
Hedge Trimming
Pruning
Weeding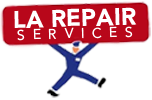 Los Angeles Landscaper
Los Angeles, CA
310.904.6965
Los Angeles Landscaping
We offer Landscaping services in:
Cheviot Hills
Culver City
Mar Vista
Rancho Park
Westchester
and surrounding areas